Mirjana is excited to announce that her auto-biography, titled MY HEART WILL TRIUMPH, is complete and will be released on August 15, 2016.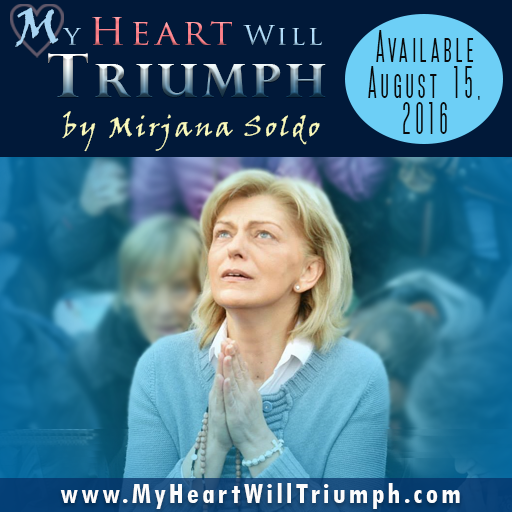 The English version, which will come first, can now be pre-ordered on CatholicShop.com. Versions in Croatian, Italian, Spanish, and other languages will follow.

The 270-page book written by Mirjana tells her entire life story, from the time she was a little girl to the present day. She gives an unprecedented look at the events of Medjugorje, including the many persecutions she endured in the early days of the apparitions. And, as the title suggests, Mirjana's book reiterates Our Lady's promise that, in the end, her heart will triumph.
Take a journey into the world of faith and miracles with MY HEART WILL TRIUMPH.
To be notified about the book's August release, you can:
Mirjana is praying that her story will reach many non-believers (or, as Our Lady calls them, "those who not feel the love of God yet").