Right now, thousands of people are reading Mirjana's new auto-biography, My Heart Will Triumph.
CatholicShop.com, the book's US publisher and distributor, has received many requests to have the book in other languages.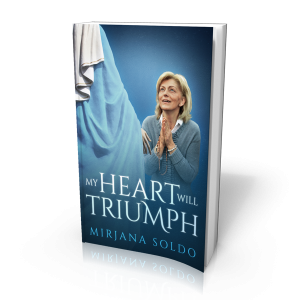 The book will be published next in Mirjana's native language, Croatian, followed by an Italian version. Additional languages will include Spanish, German, French, Portuguese and more.
Due to the high cost of international shipping, people in countries outside the USA and Bosnia-Herzegovina have been inquiring as to where they can purchase copies of the book in person.
Most bookstores in other countries should now be able to order copies, but people can also purchase it online in several countries:
My Heart Will Triumph – Canada
My Heart Will Triumph – UK/Great Britain
My Heart Will Triumph – Germany
Of course, another way to read the book from anywhere is to purchase a My Heart Will Triumph digital ebook through Amazon. eBooks from Amazon can be read through a Kindle or by using a Kindle app on a computer, tablet or smartphone.
Stay tuned to the latest developments for the book by subscribing to our free eNewsletter or "liking" the My Heart Will Triumph Facebook page.