"In the beginning, among the six of us, I was the outsider. Unlike the others, I had grown up in Sarajevo. With its busy streets, tall buildings and modern conveniences, everything about my city was a stark contrast to the fields, dirt roads, and stone houses of Međugorje."

-Mirjana, from MY HEART WILL TRIUMPH
ABOUT MEDJUGORJE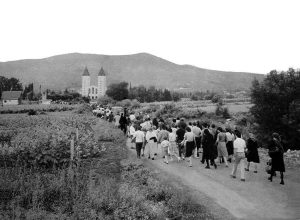 Medjugorje was a tiny village in communist Yugoslavia, but everything changed on June 24, 1981 when a group of young people witnessed what they described as an apparition of the Virgin Mary on a hillside. These so-called apparitions have continued since that day.
An estimated 50 million people have visited Medjugorje since the apparitions began in 1981, and believers throughout the world continue to follow the events, which are still unfolding. The messages attributed to Mary are a call for people of all faiths and backgrounds to be at peace with one another, and to be at peace with God.
The Vatican has studied Medjugorje extensively. Pope John Paul II was vocal about his belief in Medjugorje and he met privately with Mirjana. Other clergy, including the local bishop of Mostar, remain skeptical. A recent commission was held by the Vatican to further investigate the events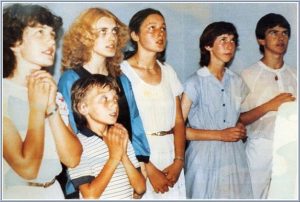 .
Doctors and scientists have studied the visionaries like never before in the history of miracles. Medical tests have indicated that the visionaries are not lying, and that they truly believe they are seeing something "beautiful" during their ecstasies.
Millions of people visit Medjugorje every year. Most of them come home eager to share their tales of miracles, wonders and newfound peace with everyone they know. Books and films have also helped popularize Medjugorje, and mainstream newspapers, magazines and TV shows regularly feature stories about it. So, in many cases, Medjugorje needs no introduction.
MEDJUGORJE IN THE MEDIA
Stories about Medjugorje regularly appear in Catholic and Christian media, but many secular news outlets and TV stations also present articles and programs about the events there.
Below is a list of large media outlets that have done stories on Medjugorje, with links to the relevant videos or articles.
Medjugorje has also been featured in a number of documentary films, such as the recent Apparition Hill.